Discuss the Article 'Grid Armor' on this thread -- To view this article, please
click here
.
---
I have updated this guide to make the following changes:
Fixed the link to the AO Universe guide to nano crystal creation.
Fixed the link to Saerra's original post (in the credits).
Updated the Shadowlands info; Grid Armor can be used in Shadowlands as of patch 18.7.
Removed mention of the Grid Armor nukes; they no longer exist.
Updated the table with the numbers, to reflect the nerfs from 18.7.
For reference, this was the original table: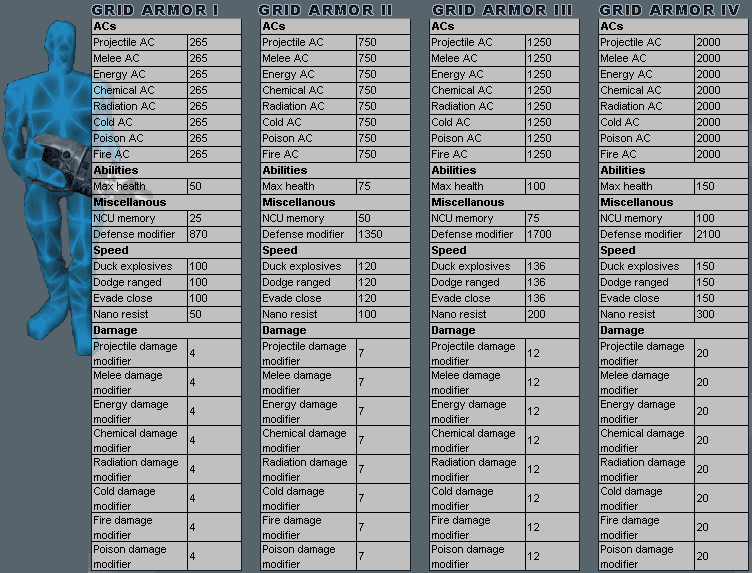 ---