Gianna Molla's Quest
Class:

All Classes

Faction:

All Factions

Level:

All Levels

Item Links: Quicklink (copy this): Feedback: Feedback-Thread

The saying that every story has 2 sides is definitely the case with Pietro and Gianna Molla.

You can find

Gianna Molla

Stret West Bank - 1285x2980

close to the whom-pahs by Reet's Retreat in Stret West Bank.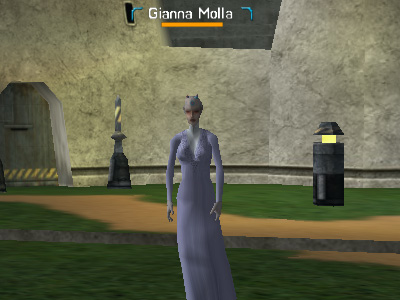 Gianna Molla.



Just strike up conversation with her and use the following dialog options:


Kate: Hi there!
Kate: No, I don't recall the name, so I don't think I've met him.
Kate: I'm afraid that I still don't remember anyone like him.
Kate: I know they are bad, but I haven't heard of any abductions though!
Kate: Who are they? You really don't think someone is trying to hide what happened to your husband?
Kate: Do you want help to find your husband?
Kate: I don't think there's much chance of it, and in any case, I'm not afraid of them!


At the end of your dialog with her, you'll get mission to find

Pietro Molla

Aegean - 535x346

. He is located in Aegean South, south east of the Rhinoman Village.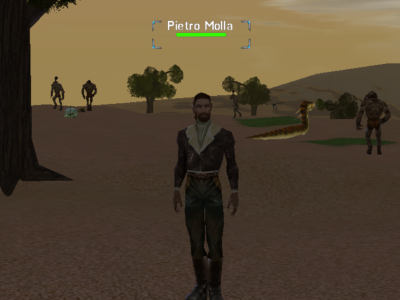 Pietro Molla.



When finding Pietro Molla, don't target him but start talking to him first (r-click). If you target him, you will accidentally complete the quest and you will not get the quest item ring needed. To him you need to respond: "Are you Pietro Molla?", "Ah, Excellent! I've been looking all over for you!", "Your wife?", "No, your wife didn't send me." Upon which you'll receive Pietro's Wedding Ring. After that you must target Pietro, to get mission update. If you wish you can grab Pietro Molla's Quest at same time.



When returning to Gianna, you can go through conversation or simply open trade and give her ring. Quest reward is a piece of furniture from the "This Means" line. This furniture sells in Bazzit's Shop and in Tower Shops too, but not every piece at all times. The piece you get as a reward is chosen from those that don't sell at the moment.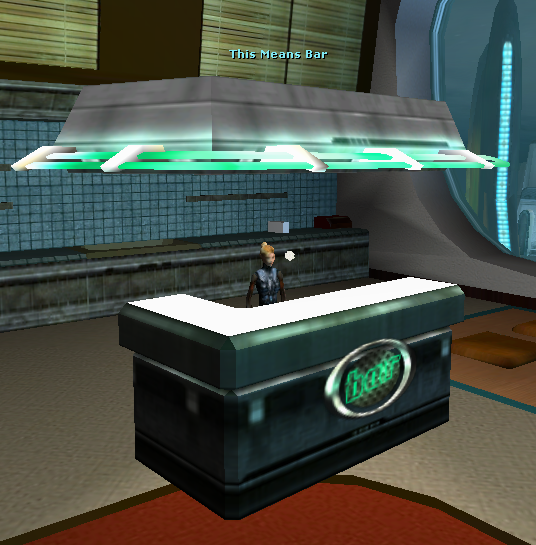 Last updated on 07.01.2020 by Saavick
Information originally provided by Trgeorge.
Screenshots provided by Tepamina
Do you have questions about this article or found an error? 2 comment(s) - Click here to view them!