Pietro Molla's Quest
Class:

All Classes

Faction:

All Factions

Level:

All Levels

Item Links: Quicklink (copy this): Feedback: Please Login first

This is a small quest with a small but fun reward.

Talk to

Pietro Molla

Aegean - 535x346


He is located in Aegean South, next to the Rhinoman Village (535, 346). He wants you to deliver some divorce papers to his wife. If you continue chatting with him he tells you that her previous name was Gianna Perugino.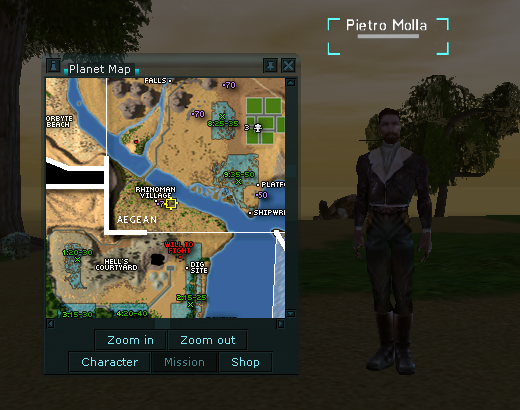 He will give you this:




Description: "For Mrs. Gianna Molla" This envelope no longer looks to be sealed"

Talk to

Gianna Molla

Stret West Bank - 1285x2980

/ Gianna Perugino
Speak to Gianna who is close to the Whom-Pahs by Reet's Retreat (1285,2980) in Street West Bank, and deliver the bad news. She will give you a her wedding ring to return to Pietro.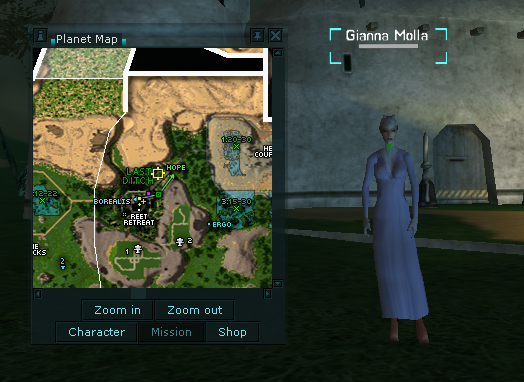 The inside of the ring bears the inscription "For you alone. Pietro."

Talk to Pietro Molla
Hand him the ring as proof of delivery of the divorce papers and you will get your reward... get ready... its a truly amazing reward !!




LOL...

Apart from rewarding Omni-tek trash can, he can award Cheap Metal Chair too.





Last updated on 11.26.2012 by Llie
Information originally provided by Herodotus2, Phral, Shuuji and Squishee to the AI Library Forums.
Additional information provided by Trgeorge.
Screenshots provided by Tepamina
Do you have questions about this article or found an error? No comments yet - Please login first to post a comment.