Collecting Carbon
Class:

All Classes

Faction:

All Factions

Level:

All Levels

Item Links: Quicklink (copy this): Feedback: Feedback-Thread

You've been given the job of tracking down some carbonrich rocks for

Xenobiologist Grimes

Central Artery Valley - 394.9x3049.7

located in Central Artery Valley Radar Station.

Doesn't that sound exciting? Well, maybe not but it can give some nice XP!

Everyone has run across the rocks at some point in their AO travels, either out in the open or found in mission chests. They are extremely easy to find and this mission

DOES NOT

require a specific QL to be turned in.



Depending on your level, and being that this NPC is already in Central Artery Valley, hopping down to the caronrich rocks located here at

Carbon Rich Rocks CAV Site

Central Artery Valley - 1220x1000

seems the logical place to pick a few up. There are enough of them there and in many different QLs that you should be able to avoid the mobs and grab yourself three rocks!

If that's not an option, 4 Holes may be the easiest place to get them, as the rocks are only a brief jog away from the grid terminal outside of Argentum.

Check HERE for information about the other location of carbonrich rocks.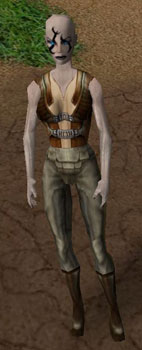 This mission is more easily completed if you pick up the rocks BEFORE heading to the mission NPC. This will save you a lot of time! Once you have the three rocks, you can head to Xenobiologist Grimes at the Radar Station.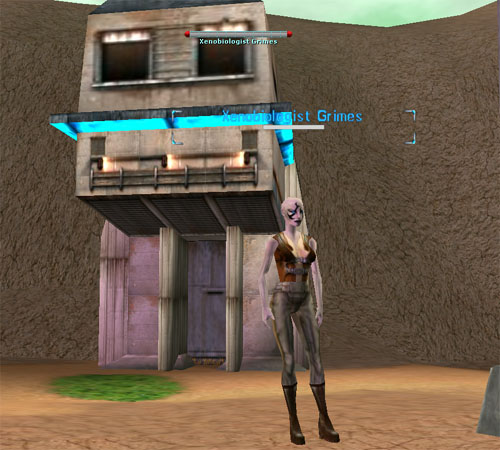 If you do not find her at the Radar Station, she may be taking a walk. She will follow the path from the Radar Station down toward the water's edge as outlined in red below.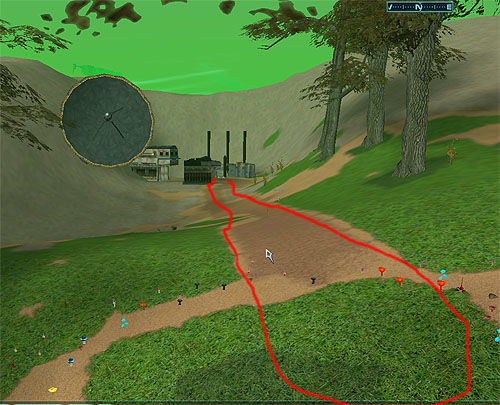 If Xenobiologist Grimes doesn't want to speak with you as she's doing her walk, wait until she stops again inside the Radar Station area to Chat with her!

Hand in the three Carbonrich Rocks to Grimes and reap your reward.



Last updated on 11.11.2022 by Cariadast
Written by Silvana.
Information and screenshots provided by enlo.
Do you have questions about this article or found an error? 2 comment(s) - Click here to view them!