High Toxicity
Class:

All Classes

Faction:

All Factions

Level:

All Levels

Item Links: Quicklink (copy this): Feedback: Please Login first

This daily mission can be got from the alien agency handler in Rome Blue or Athen.


Strange plants have been found many places on Rubi-Ka and we believe they are alien. We need samples from the plants to determine if they have been planted there by the aliens or if they are the result of evolution here on Rubi-Ka.



Locate the plants in Newland.



Upon receiving the mission you will be given a disinfected container:


Disinfected Container




This mission tasks you with checking up on some suspicious plant life around Newland.

The quickest way to the mission is to head to Newland via the grid (the exit is on the bottom floor). Once you have arrived in Newland your compass should point you towards the plants.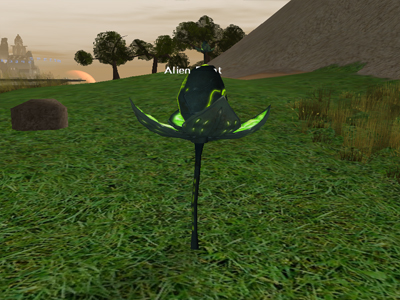 Once you have found the plants, all that is required is to target a plant and right click the disinfected container in your inventory, which will update to containing 1, 2 and finally 3 samples.



Warning:

Be careful as the flowers do emit a quite nasty DoT when you are around them, if it gets too much you can simply duck back into Newland and heal.

Now that you have the full container, all you need to do is go and hand it to the alien mission handler.