Discuss the Article 'Shopping Guide' on this thread -- To view this article, please
click here
.
---
I have updated this guide to mention the updated Fair Trade shops with their Ql1-300 inventory and their pricing. The charming original picture has also been updated with their new layout. For reference, this was the original look of the neutral shops: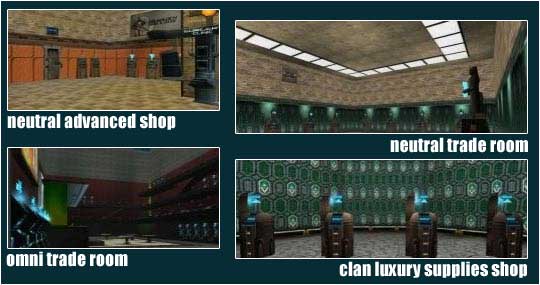 I've also added some more details on side restrictions in sided shops, mentioning the exceptions.
Finally, I have replaced the link to the Global Market Search (GMS) guide with the link to the new guide for the
Global Market Interface (GMI)
---
Added several "nota bene" for NPC examples, map references, shopping channels.
Also 2 chapters (about extension + icc shops) that i felt missing.
---