The One Loved by the Sun
Class:

All Classes

Faction:

All Factions

Level:

60-150

Item Links: Quicklink (copy this): Feedback: Please Login first

The 16.2 patch saw Elysium become filled with fantastic quests for low to mid level characters. For this guide, our journey will start at Tinker Tower with a Yuttos named One Loved By The Sun.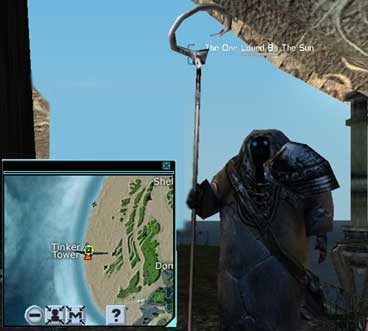 When you open diaglog with this yuttos he will start by telling you about his thoughts and feelings of his current situation.

When you ask him what you can do for him, you get two missions that you can take, Diving for Pearls and Drive Away the Shell Eremites.

The first one we will undertake is

Drive Away Shell Eremites

.

Head just slightly north up the beach and you should manage to tab one quite soon. You are required to kill 5 Shell Eremites. The Eremites are approximately level 80-90.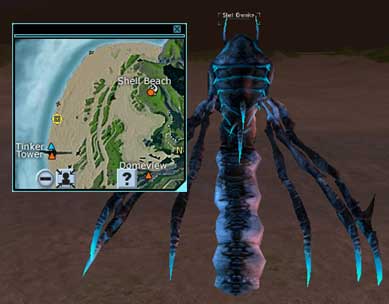 When you find all 5 and have killed them you will complete the mission for which you will be rewarded with 30k XP, a Mini-XP Reward, and 100k Credits.



Diving for Pearls



This mission requires you to find 3 Eremite bosses, these are all along the shoreline.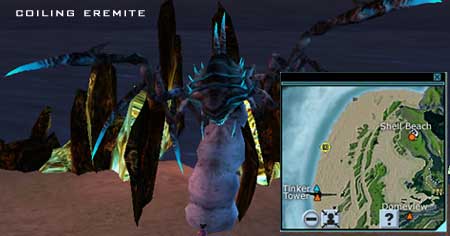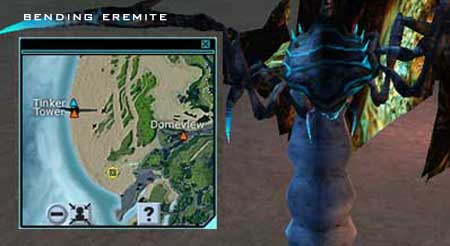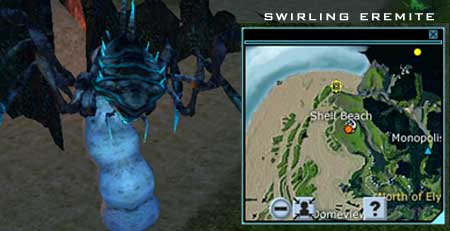 When you have killed all three, you will have a Pearl of the Endless Sea in your inventory. Take this back to One Loved By The Sun and open dialog with him.

Trading with him will complete the mission, you will receive a pair of Silver Spider Knuckle Dusters along with 200k XP, a XP Reward, and 250k Credits.



Silver Spider Knuckledusters