LoX: Julia DeSilva
Class:

All Classes

Faction:

All Factions

Level:

201-220

Item Links: Quicklink (copy this): Feedback: Please Login first

Julia DeSilva can be found wandering around the Central Hub area.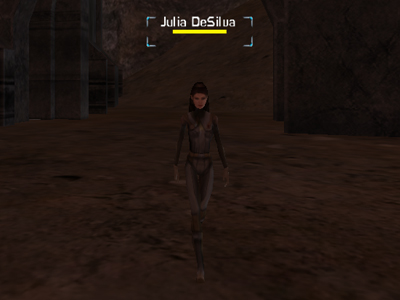 Julia DeSilva.



When you approach her, she will stop and turns towards you. You can ask her whether she has been to Neretva Canyons. She does not appear to be very sympathetic with Omni citizens, however she will give you her take on things.

If you ask her about Arid Rift, she can only tell you that she has heard it is full of aliens!