LoX: Andrine Richard
Class:

All Classes

Faction:

All Factions

Level:

201-220

Item Links: Quicklink (copy this): Feedback: Feedback-Thread

Andrine can be found

towards the back

- 284x955

of the start area of Arid Rift.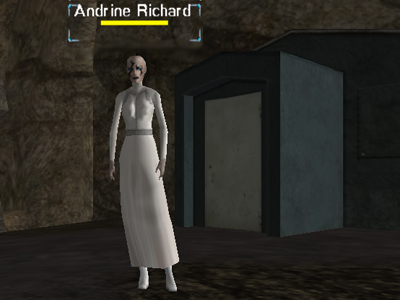 Andrine Richard.



She appears to be a medic as you can speak to her regarding using Shadowland Coils and Spindles in this area. Apparently, Unicorn Commander Stretcher found out the hard way that the standard issue ones didn't work.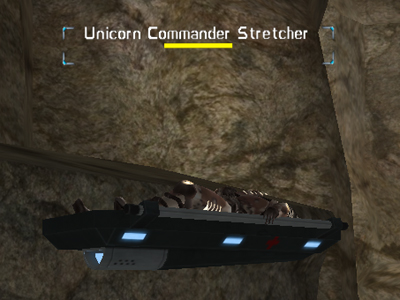 Unicorn Commander Stretcher.



Andrine Richard: You don't seem to be in need of any medical attention.




Aelflaed: I was wondering why we have to use Shadowland Coils and Spindles in here?




The woman in front of you nods.




Andrine Richard: Yes. That's right. You see that man over there?




She points at Unicorn Commander Stretcher.


Andrine Richard: One of the first commanders sent out to reconnoiter the area, but he was immediately sent back to me in pieces. He learned the hard way that his standard unicorn med kits didn't work as intended in here.
After researching the issue, we found out that the shadowlands spirit tech are much more efficient as this place is deeply connected to the source.


She leans back and seem to consider this for a while.




Andrine Richard: I don't really know why...





Do note that the "standard issue" referred to here means Treatment Laboratories and First-Aid Kits. More recently invented Health and Nano Rechargers and Stims are based on both Rubi-Ka and Shadowlands technology, and work fine as well. You can learn how to make them yourself in this guide, or simply buy some in a general store.