Enigma Grove - Locate and Defend
Class:

All Classes

Faction:

All Factions

Level:

210-220

Item Links: Quicklink (copy this): Feedback: Feedback-Thread

⇑

Halloween strikes



During Halloween time, Frankenleet & Draculeet are present in most of our biggest cities (Rome, Athen, Borealis) to offer you seasonal missions. One of them is to locate and defend an Enigma Grove from upto 50 waves of QL 300 Entvines mobs. Better go with a good team (210+ strongly advised) of 6 players (maximum allowed) to try this challenge !

To obtain the mission, ask any NPC if he has something for you to do, then reply you have been playing games your entire life (it's so true anyways !), and finally click the line asking for friend needing help (half written in "leet" language but quite easy to spot) ...

You will get an 11 hours "

Locate the Hidden Enigma Grove

" missions with a pointer to the

very south-east extremity

Deep Artery Valley - 3379x258

of

Deep Artery Valley

area :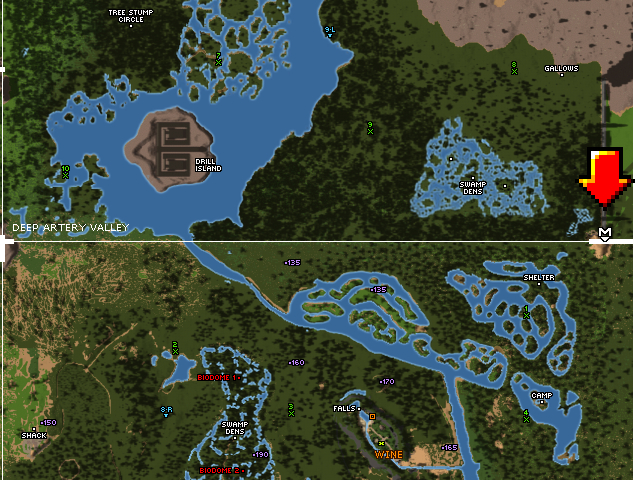 To get there,

Clans

&

Neutrals

would use

Wine

whompas then fly north-east, while

Omnis

may prefer safety using

9-L DAV

Fixer-Grid exit then fly south-east. From there, your mission compass should be way enough to find the entrance.




⇑

The Fight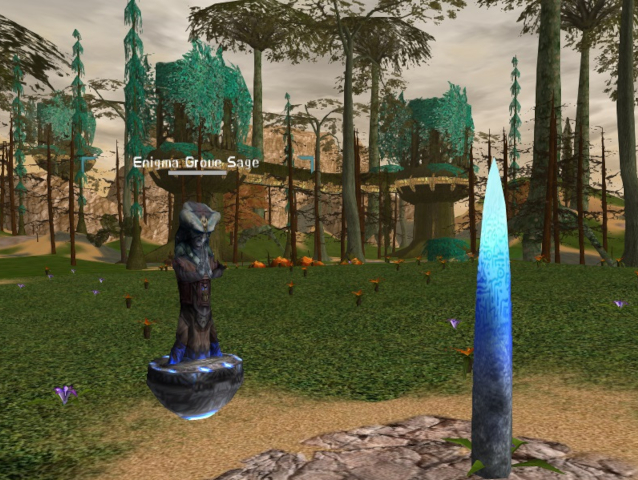 Once inside, you will quickly notice the Enigma Grove NPC right in the middle. Anyone in team can speak to him, explain who sent you help him, then choose the no-time-for-chat line to shorten the dialog, and make sure to choose the

fight

option! Everyone in team should then get a new 11 hours "

Defend the Grove

" mission. Entvines will instantly start popping to attack you and/or the NPC that you must defend, otherwise mission would fail. Beware : every new wave will contain one more Entvines (so 1, 2, 3, etc).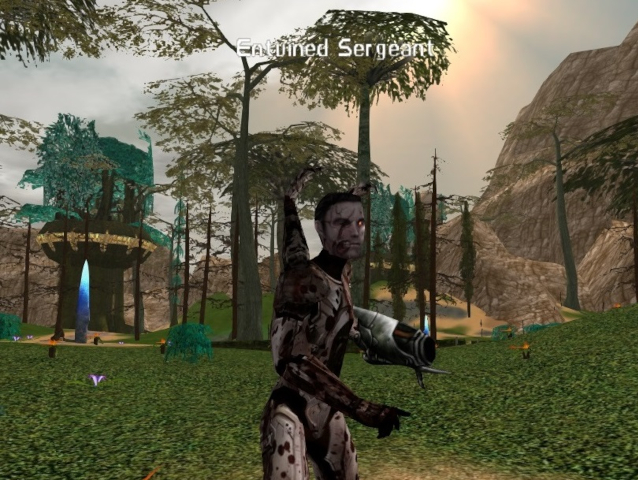 Everytime you will succeed in defeating 9 waves, the next one (so number 10, 20, 30, 40 & 50) will contain an additional boss, the Entvines Commander, which is the one you'll obtain reward(s) from - as detailed below.




⇑

The Rewards



You will randomly get social shirts ... and QL 300 Lya's parts among the following :



And if you get far enough, you may also be rewarded with such social ubah item :


Entvined Costume




So try to go as far as you can in the waves, be strong, good luck ;)