Escaped Garantula
Class:

All Classes

Faction:

All Factions

Level:

100-150

Item Links: Quicklink (copy this): Feedback: Feedback-Thread

The Escaped Garantula

Galway County - 2155x1120

is a unique encounter, it will is on a random spawn timer. There is some chance you'll find this mob alive. A level 150+ player can solo it. The mob hits for 400-600.

It is located in Galway County (2155,1120) and it is level 110. No special tactics are needed to kill it. However it is In vicinity of Omni-Tek Rangers, so caution is advised for Clanners.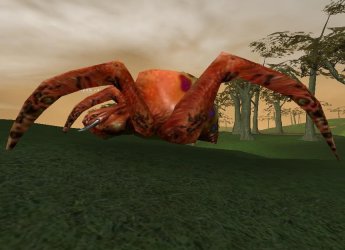 Escaped Garantula



This is the most valuable item it drops:



It is an Agent only item and the QL will be between 80 and 150. It can also drop various implants, rings and bracers. Gift has about 50% droprate. One of most messed up loot tables, can drop nothing at all, just Gift or just implants etc.. or everything.