Mick 'Nugget' McMullet
Class:

All Classes

Faction:

All Factions

Level:

150-220

Item Links: Quicklink (copy this): Feedback: Feedback-Thread

Nugget is one of those special encounters on random spawn timer. He's level 165, monster type. Like the rest of such encounters, he has high health regen.

Mick 'Nugget' McMullet

Clondyke - 1125x2800

is located at 1125,2800 in Clondyke.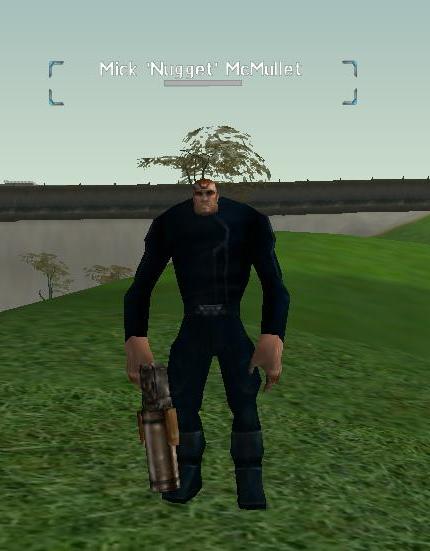 His loot consist of: