Renaming Backpacks
Class:

All Classes

Faction:

All Factions

Level:

All Levels

Item Links: Quicklink (copy this): Feedback: Feedback-Thread

If you are anything like me, you will have a lot of things in your inventory and bank... how are you supposed to know whether it might come in useful?

Well, with patch 15.7, we were given the ability to rename backpacks in our banks and inventories.

To change the name of your backpack is really quite easy. All you need to do is open a backpack in your inventory, then you should see a letter "i" in the top left corner of the backpack window.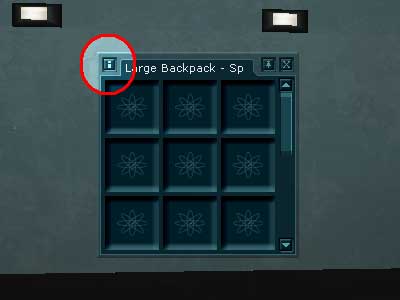 Backpack



Click the "i" and select rename from the drop down listing. This window will then pop up allowing you to remove the original backpack name and to enter a name of your choice.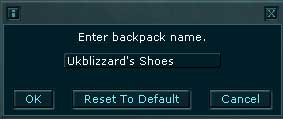 Renaming your backpack.



When you have chosen a name, click "ok" and you will see the name instantly change on the backpack. Should you wish to change the name again, you can always reset it back to default (as you can see in the image above) or simply delete the name you put in before and type in a new one.